Just uploaded Atomiks, a logic game remake of Atomix, a classic puzzle game created by Softtouch and RoSt released in 1990 by the Thalion Software company. Atomiks is free software, and shares no code with the original Atomix game.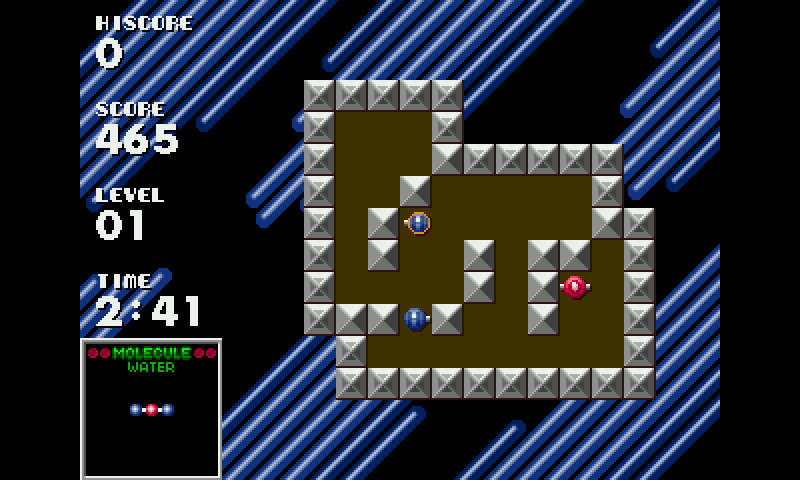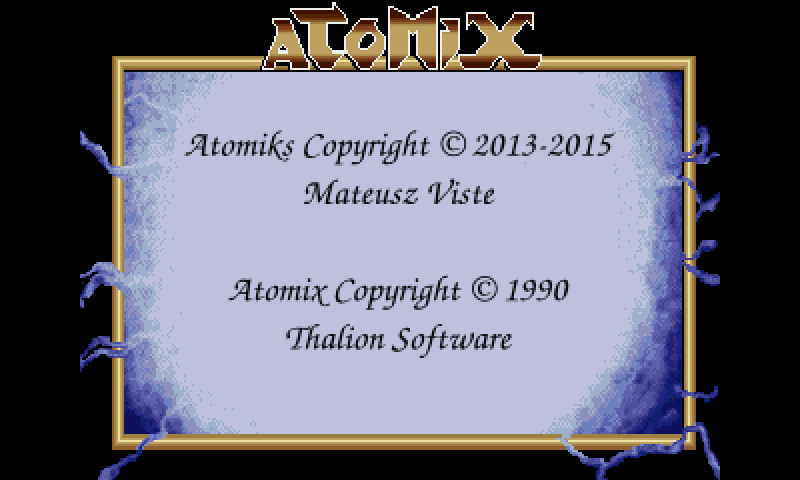 Keys
—-
The keys used in the game:
* DPAD move cursor
* B Button to grab/release the objects
* `Esc` quit
Sources included in PND.
Download Pandora release here.
Links for more info about the game:
http://atomiks.sourceforge.net/
*** License ***
The Atomiks engine is released under the GNU/GPL license, altough this license does NOT apply to level design and graphics used by Atomiks, since these remain the intellectual property of their authors, Softtouch and RoSt.
Therefore you CAN'T reuse any of the level design or graphic elements, unless you get written permission from Atomix's copyright holders.
Atomiks has been created by Mateusz Viste, who has been explicitely authorized to reuse graphical and design elements from the original game by Atomix's copyright holders for the sole purpose of creating Atomiks.