Just added my port for TetriCrisis 4 110% A.I. a tetris game that have brilliant gfx, music and other features like a very good AI (Artificial Intelligence) and programmed by 16bitSoft.
Thanks to JeZ+Lee and his team for giving me the sources (and created an exclusive release for Pandora) and thanks also to the brilliant lib "glshim" created by LunixBochs without his work porting games using OpenGL will be an hard work.
I have adapted buttons control for Pandora and changed the "How to play" screen with an image of pandora controls with help text.
Now some screen of Pandora version: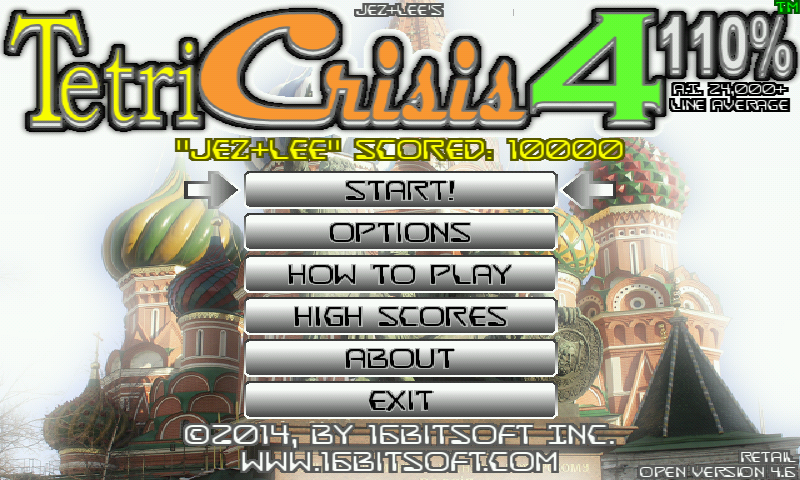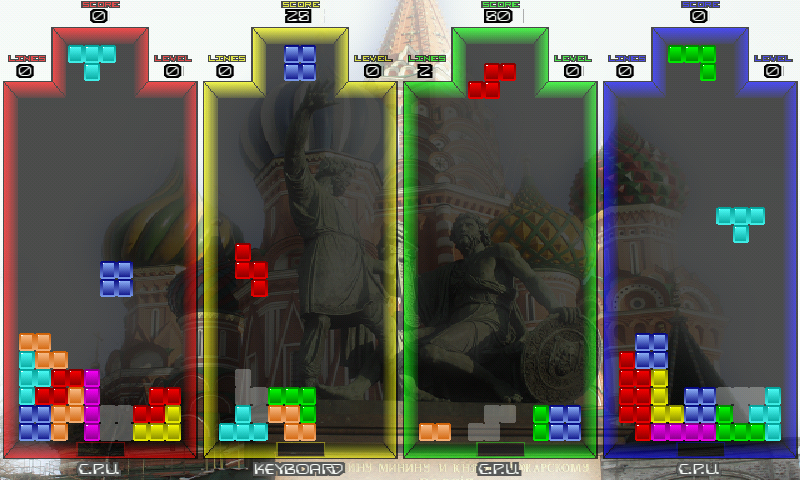 Italiano:
Ho appena pubblicato il mio nuovo port per Pandora chiamato TetriCrisis 4 110% A.I. un fantastico gioco di Tetris con della grafica e un sonoro favolosi, inoltre il gioco ha una ottima intelligenza artificiale oltre che altre numerose features.
Ringrazio JeZ+Lee per avermi fornito i sorgenti del gioco (creando una versione esclusiva solo per Pandora) ed inoltre LunixBochs per aver creato la sua oramai strausata libreria "glshim" che permette di portare giochi che usano la libreria OpenGL su dispositivi mobile OpenGLES.
Per questo port ho adattato i controlli per Pandora e cambiato la schermata del "How to Play" con una immagine della tastiera di Pandora con aggiunta di testo per capire come giocare.
Il link per scaricare lo trovate qui sopra.