This is my entry at the DragonBox Coding Competition all threads are here at Pandora's forum
My thread about this app is here
Imagination is a is a lightweight and simple DVD slide show maker. From a bunch of photos and some music files you can assemble a slideshow with some fancy effects and than export all into a video.
Original author is Giuseppe Torelli and his page is available here.
Imagination at present features 69 transition effects, random function to automatically set a random transition on all the selected slides, cut/copy/paste ability on the slides, Ken Burns ability, text on the slides with some text animations, ability to add an empty slide with a gradient editor and export of the slideshow as OGV Theora/Vorbis, widescreen FLV video and 3GP for mobile phones.
On Pandora (for now) exporting work only for VOB/MPEG2 (DVD size) and h264/mpeg4 (HD), FLV need more testing
and OGV and 3gp are not working.
Here a video i made to test the program showing all the entrys (category Application) of the compo

music file is from Amigaremix.com
Here some Pandora screenshot of the program: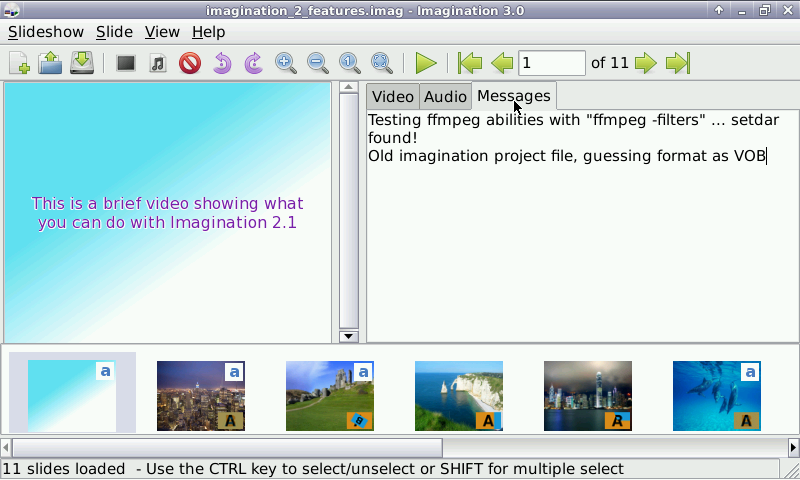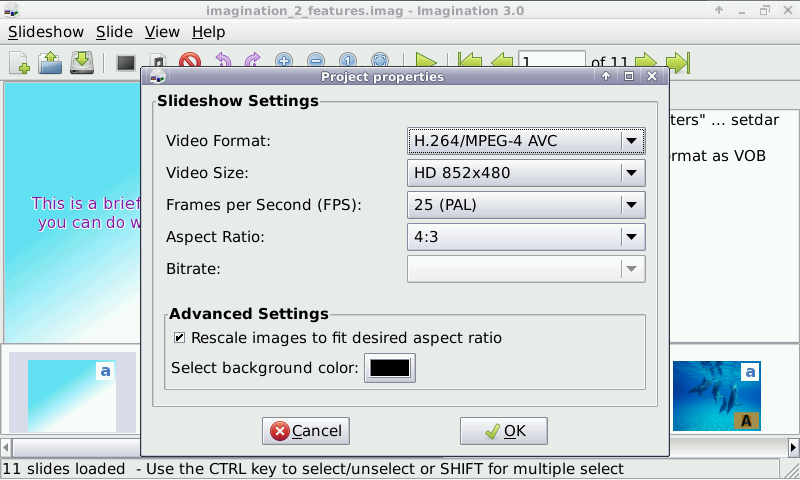 Download here
If you like it and want to vote for my application visit this thread remember you need to register at Pandora forum first.