I have ported a new game for Pandora.
It's the latest version (0.1.4) of Bermuda Syndrome in the re-implementation to SDL by Gregory Montoir .
Bermuda Syndrome is a commercial game (an old Windows game) made by Century Interactive and published by BMG in 1995. The original data files are required (retail or demo versions) to play the game.
A link to know more about the Bermuda Syndrome game .
In my recompilation i have changed the code to run in Fullscreen, changed the buttons used and added the option to (brutally) exit the game pressing ESC.
The only missing thing on current version is the main menu…the files are there but the program never use it…hope mr Montoir implent this in next versions.
Now some Pandora screens :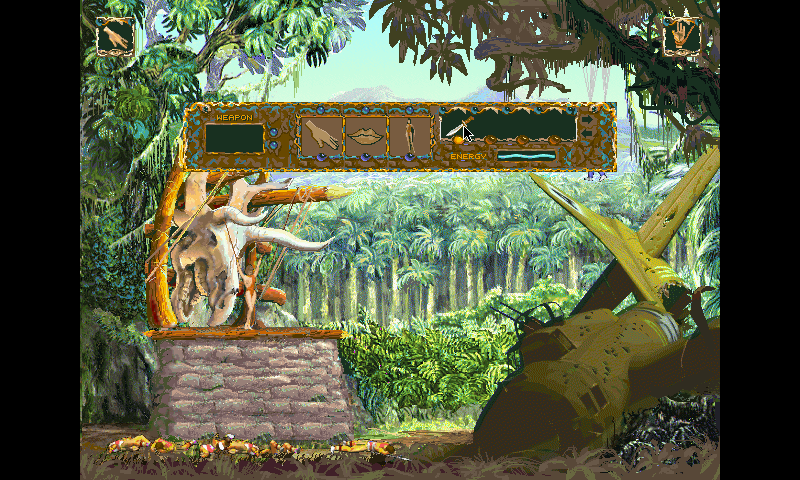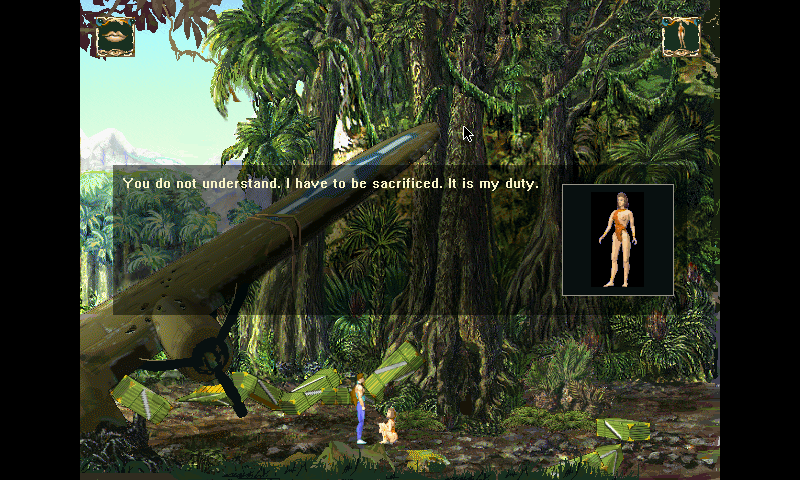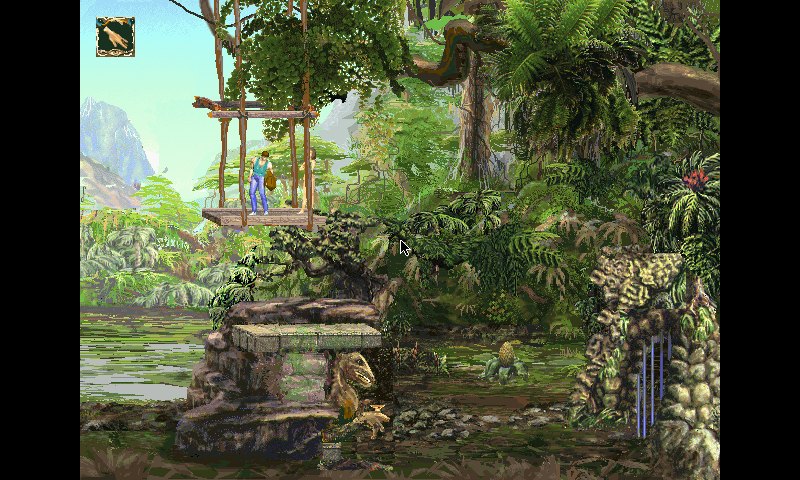 Buttons used:
DPAD = movements and scroll items in inventory
R (rearbutton) = show inventory
L (rearbutton) = show status bar
B = fire weapon
A = Skip intro/ use in dialogs/ select items
" (fn+s) = Save game
l (lower elle) = Load game
1 = Decrease save slot
2 = Increase save slot
w = toggle fullscreen
f = fast mode
ESC = exit
ITALIANO :
Nuovo port per Pandora, questa volta mi sono occupato di far funzionare l'ultima release la (0.1.4) di Bermuda Syndrome rifacimento con l'utilizzo delle librerie SDL ad opera di Gregory Montoir .
Bermuda Syndrome è un gioco commerciale (un vecchio gioco per Windows) realizzato da Century Interactive e pubblicato da BMG nel 1995. Per poter giocare sono necessari i file originali del gioco, si possono usare sia la versione completa che la demo.
Se volete saperne di più visitate questo link .
Nella mia versione per Pandora ho modificato il codice per avere il tutto a schermo intero, cambiato i bottoni usati per controllare il gioco ed aggiunta la possibilità di uscire completamente dal gioco premendo ESC.
La cosa che ancora manca ( e che non è stata implementata dall'autore) è la gestione del menu principale del gioco……speriamo nella prossima versione.
Bottoni usati:
DPAD = Gestione dei movimenti e scorre gli oggetti nell'inventario
R (dietro la console) = Mostra gli oggetti in possesso nell'inventario
L (dietro la console) = Mostra la barra di stato
B = Spara con l'arma selezionata
A = Salta l'intro/ seleziona i dialoghi/ seleziona gli oggetti
" (fn+s) = Crea un salvataggio
l (elle minuscola) = Carica un salvataggio
1 = Decrementa il save slot
2 = Incrementa il save slot
w = Cambia modalità di visualizzazione
f = Cammina veloce
ESC = Esce completamente