This is my new port HeadOverHeels from http://www.headoverheels2.com/drupal/en/gallery/2
It's an Allegro based remake of the original Spectrum game, and is programmed by Jorge Rodríguez Santos.
Main feature of the game are :
The "pixel-art" style graphics.
The game resolution is 640 x 480 pixels.
The isometric engine casts shadows.
In the biggest rooms, a camera "follows" the character.
The game can be saved when you eat the reincarnation fish.
Available in no more (and no less) than twenty languages: Afrikaans, Bable, Basque, Catalan, Croatian, Danish, English, Finnish, French, Galician, German, Hungarian, Italian, Latin (yes, in Latin too), Polish, Portuguese (both Portugal and Brazil), Russian, Serbian, Slovak, Spanish (both Spain and Americas) and Valencian.
On my recompilation i have only made the game run in fullscreen.
The keys are configurable on main menu.
Download at http://repo.openpandora.org/?page=detail&app=headoverheels-headoverheels-1.0-6540
Here some Pandora screenshots: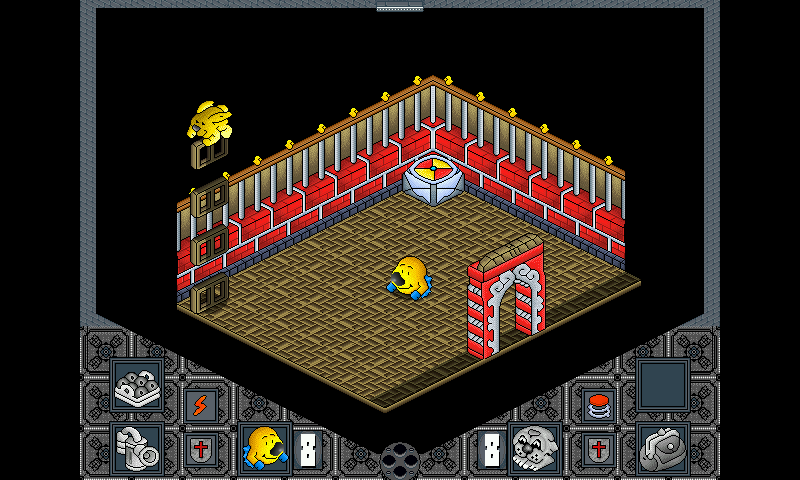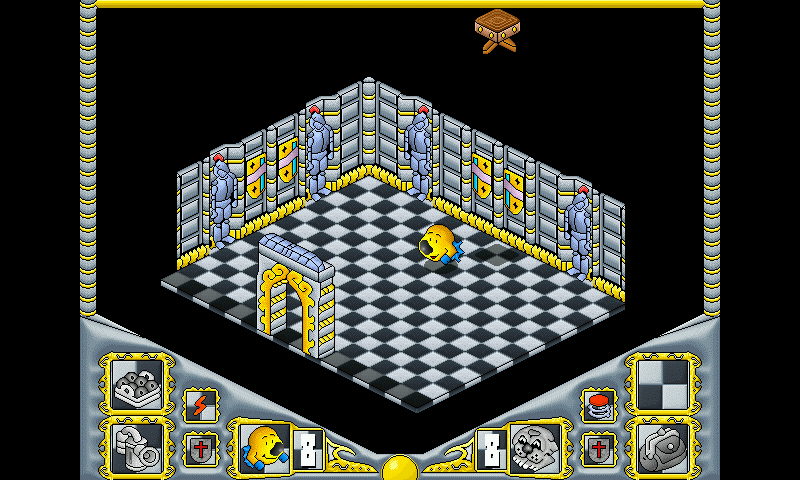 ITALIANO :
Il mio nuovo port si chiama HeadOverHeels http://www.headoverheels2.com/drupal/en/gallery/2
E' un remake di un gioco originariamente uscito su piattaforma Spectrum, e successivamente anche su altre, e realizzato utilizzando le librerie Allegro dal programmatore Jorge Rodríguez Santos.
Le caratteristiche principali del gioco sono :
La grafica in stile Pixel.
La risoluzione di schermo a 640 x 480 pixels.
Il motore isometrico capace di gestire anche le ombre.
Nelle stanze grandi, il protagonista è seguito in stile telecamera.
I salvataggi vengono attivati ogni volta che si trova la statua del Pesce.
Disponibile in una ventina di lungue: Afrikaans, Bable, Basco, Catalano, Croato, Danese, Inglese, Finlandese, Francese, Galiziano, Tedesco, Ungherese, Italiano, Latino (si anche in Latino), Polacco, Portoghese (sia del Portogallo che Brasiliano), Russo, Serbo, Slovacco, Spagnolo (sia della Spagna sia Americano) e Valenciano.
Nella mia ricompilazione ho solo cambiato la modalità di gioco in fullscreen.
I tasti sono riconfigurabili nel menu principale.